A lot of employers make the mistake of thinking an office space is just a practical area for employers to work. This means the only things they invest in are desks, chairs, computers and all the other electronics needed for business.
But, the office spaces are actually a lot more than just a room. For many people working forty hours or more a week, the office is like a second home. That is why if employers want to bring out the best in their employers, they have got to do a lot more than just provide the basics. They need to make sure that their office space feels like a second home.
Offices are not like they were a couple of years ago. They can be creative, exciting and even fun. This is going to make sure that employers are happy to be in the office, having time to have an enjoyable break and want to come to work. Having a fantastic office space is how to get the best work from your employees. Plus, you can use it as an opportunity to show off your company's culture.
So, if you think it is time that you redecorated the office and changes things up in your business, we can help you. From video games to playground slides, there is something out there for everyone! Let's have a look at some of our favourite and unique office spaces to give you some inspiration.
Google Zurich Office Slide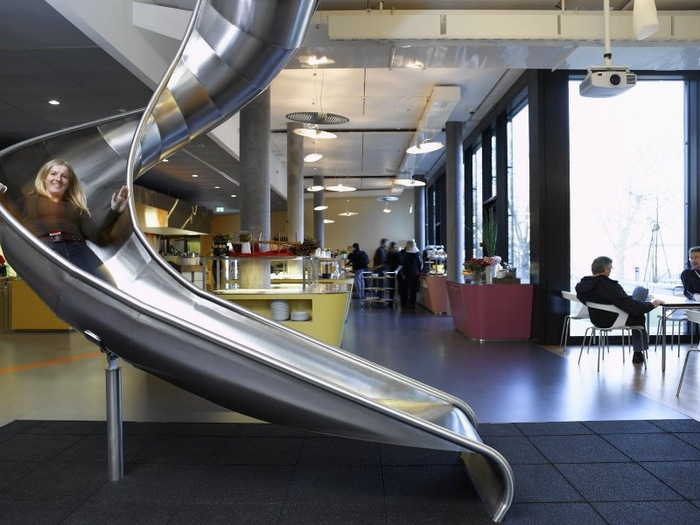 At Google, they want their employees to be motivated and enjoy working at their company. So, they have decided to bring back the fun of being a child and having slides in their building. Staff can have some fun between meetings by going down the slide from one floor down to the next one. Sounds a lot of fun, right?
Google Office in Zurich
Credit: Office Snapshots
Infosys Bowling Alley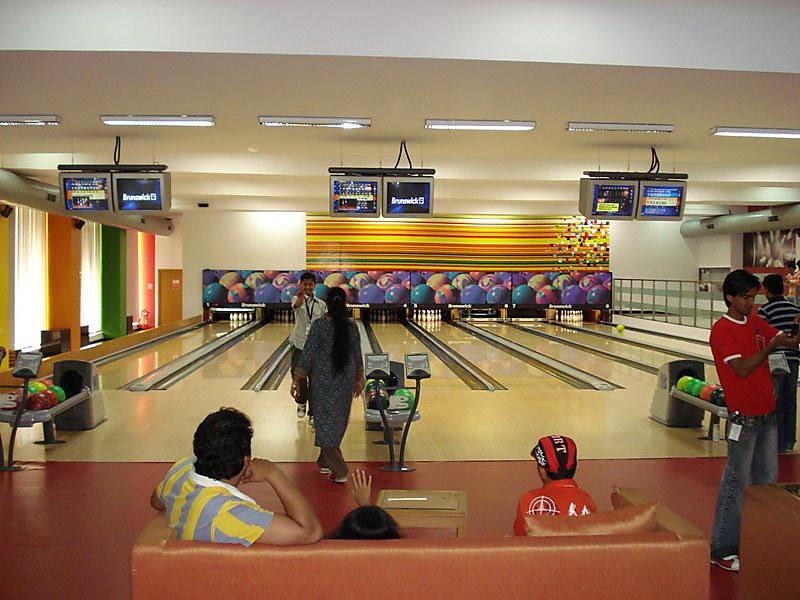 Another fantastic office space has a real bowling alley for their employees. At Infosys, colleagues can play games and spend time on their breaks bowling. This is a fantastic way to get everyone involved and allow the team to bond away from working. This all helps to create a happy office space and let everyone have fun. Employees can unwind on their breaks and when they come back to work, they can feel refreshed and ready to go again. Would you love to work somewhere that has a bowling alley that you can play at?
Infosys Bowling Alley
Credits: Glassdoor
Facebook Video Games Room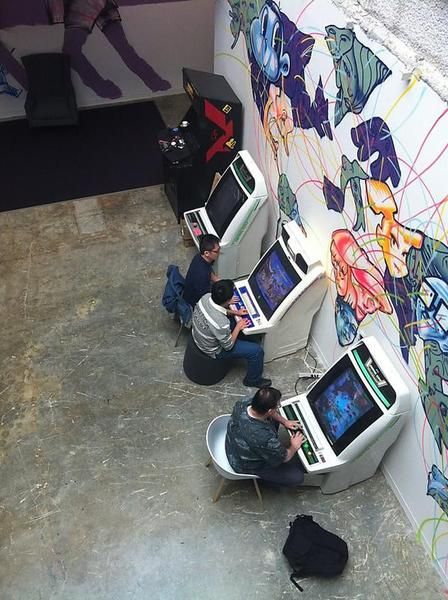 One of our favourite office work spaces features lots of arcade video games for their employees. At Facebook, their employees can enjoy playing their favourite games on their breaks, meaning they can have fun and have a distraction for an hour before getting back to work. Everyone loves to play games and there is no better way to boost team morale than with video arcade machines.
If you really want to step it up a notch, why not check out custom arcade machines that you can get for your office space. This means that you can choose your employee's favourite games, whether it is shooting or driving games and still have your branding on the machines. This will let the video games become part of y our office culture and remind everyone when they are at work that your company is the best!
Facebook Games Room
Credits: Glassdoor
Etsy Table Tennis Rooms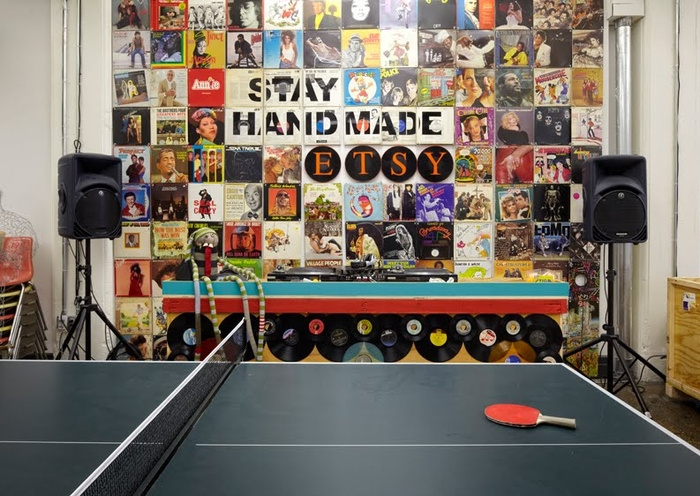 Again, we love office spaces that offer games for employees. They are fantastic ways to get your team to work together in a fun way and build a good working relationship. Sometimes it can be difficult to do this during a working day but by having fun games for breaks and even after hours, employees can get to know each other in an exciting way.
That is why we love what Etsy have done with their office space. They have rooms that feature table tennis, which allows employees to enjoy a game with other people in their team. This multiplayer game is perfect for team morale and employees will definitely love coming to work a lot more than they did before!
But table tennis is not the only multiplayer game that we think can really boost team morale and good office vibes. In fact, multiplayer arcade machines are also a hit with employees and they are work together with others to try and get a high score and win the game. There are lots of classic games that people of all ages have loved throughout the years that required team work. This includes The Lost World: Jurassic Park Arcade Machine. This features two guns and it is up to the two players to save the island and survive against the dinosaurs. It is a fantastic way for new colleagues to bond and get to know each other without having to talk about work. This means better team work when they come back into the working environment.
Etsy Office in New York City
Credits: Office Snapshots
Photography: Ty Cole