The 80's are known for that era when video games and arcade games were truly bought into the mainstream world. There were a few basic prototypes and ideas prior, but nothing like what 1980 and beyond would produce. Arcade gaming was booming back throughout the decade and there were some truly iconic pieces out there.
Some of the best games of the 80's would then go on to act as a launchpad for video games further on down the timeline. The games you see now are that way because they were able to stand on the shoulders of these giants. With regard to the goal, the narrative, the style, and so many different aspects, games of this generation are modelled on those retro classics.
Within this article, we're going to discuss the best 80's arcade games and the impact they had. We'll quickly brush up on how they remain popular to this day while ending with some of the most popular games around – games that provided the foundation for today's blockbusters and today's professional esports athletes.
The popularisation of gaming in the 80's
Until the arcade game boom of the 80s, digital gaming wasn't all that fashionable. It was in its infancy, but it still had a lot to offer. People had never seen anything like this before and became quickly hooked.
Kids (and adults alike) who had no real sense of competitiveness or interest in sports now had a new way of competing and challenging their cognitive abilities. The 80s arcade gaming scene truly opened the world up to all kinds of possibilities.
1980's gaming manufacturers
The big boys back in the day were that of Atari, NAMCO, CAPCOM, Konami, and SEGA. All five are names that all gamers will instantly recognise and look back on fondly. The work the people did at these huge names will never be forgotten – they'll also continue to be enjoyed for years to come. While they may not be the big names in comparison to the 2020s era, they're by no means gone without a trace. They'll continue to work and continue to live on. 
Modern nostalgia with arcade games
80s retro arcade games will never die it seems – they're just too good and provide so much entertainment. For those who lived through it, the nostalgia brings them back. Reliving the memories is something those of the elder generations will always wish for.
The biggest games we've had in human history such as Pac-Man and Mario Bros. will never ever go out of fashion. With the rising popularity of Stranger Things this past few years, the 80s, in general, came back into fashion somewhat – the video game aspect also got a huge boost! It's amazing what amazing TV shows can do for popular culture. That show allowed people to unlock memories that perhaps may have been lost forever.
The best 80's games still going today
If you're interested in revisiting that time as you'd like to learn more (or whether you just need a little nostalgia trip), then here are some of the best arcade games of the 80s!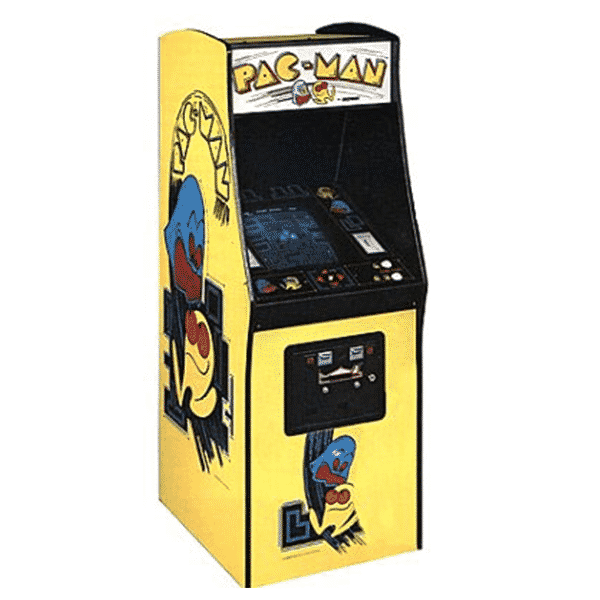 Probably the most popular arcade game of all time and the pioneer that set off the trend. Pac-Man was and remains an extremely simple yet fun way of passing the time. You cannot get a much more legendary arcade game character than Pac-Man – maybe Ms. Pac-Man! On May 22nd, 1980, Pac-Man was released by Namco.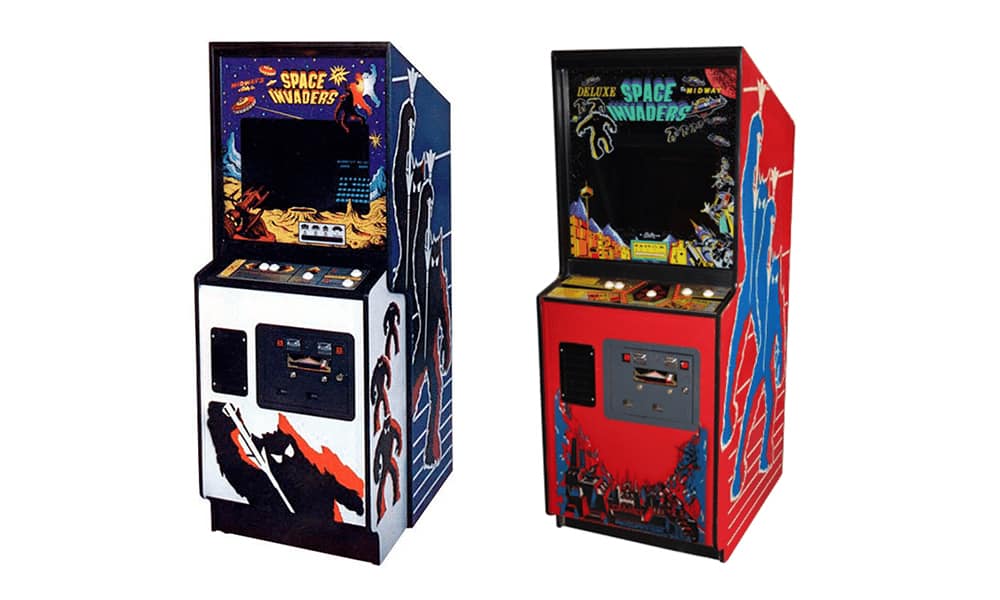 So this was technically 70's but it really hit the big time in the 80's. It was originally created by Tomohiro Nishikado then manufactured and sold by Taito in Japan. Space Invaders is one of the most recognisable shooting games with its pixellated characters and theme track.
Donkey Kong
The prequel to the Mario Brothers phenomenon. Donkey Kong is an even gorilla who has captured Mario's girlfriend, Pauline. Your job is to save her. Again, made by Nintendo in 1981, this has gone down as a legendary game in history. You've probably heard of it!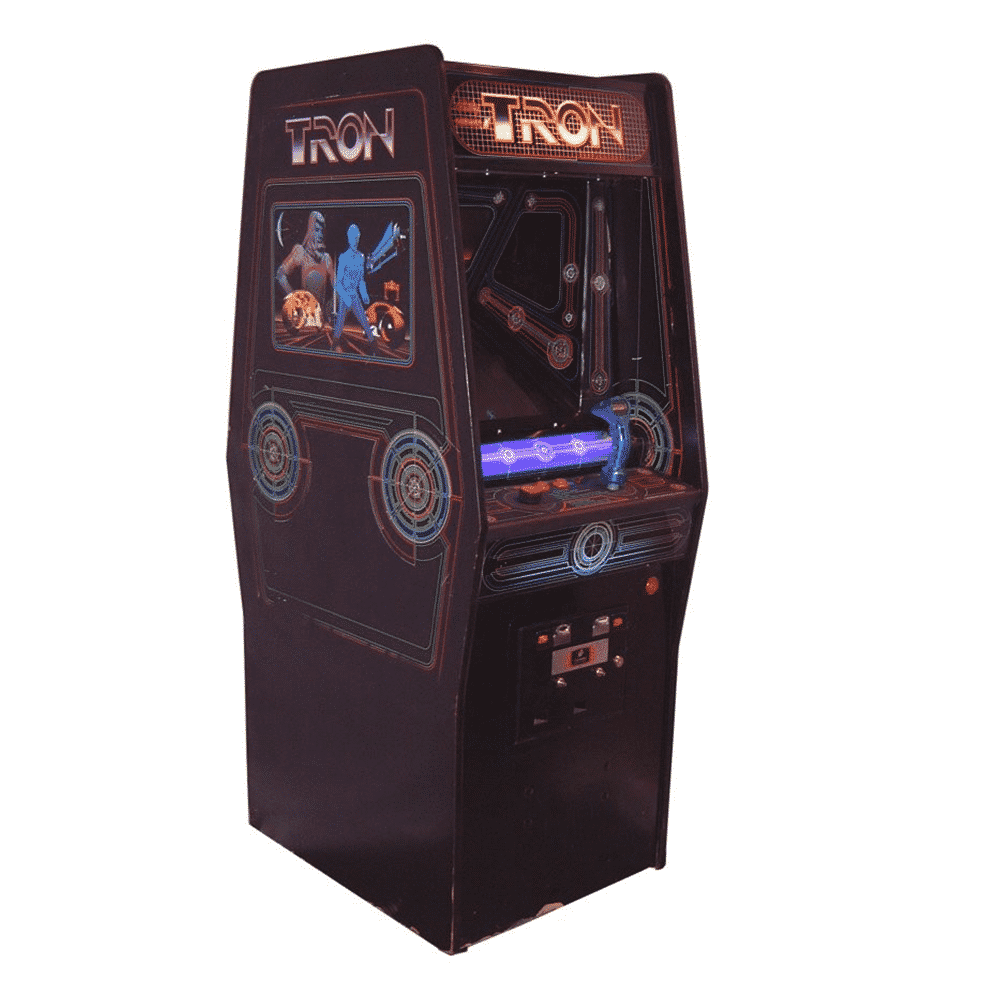 Released in 1982 in the same year as the movie it is based on, this game proved to be super-popular with gamers and non-gamers alike. It was created by Bally Midway games. It consists of four subgames that follow the story of the film.
Q*bert
Developed by Gottlieb in 1982, Q*bert is another cult classic that people will play all day if they could. The objective is to change each cube in a pyramid to a target color by making Q*bert hop onto it. You have to avoid other enemies and players while doing so.
Galaga
Created in 1981, Galaga is a fixed shooter that was developed by Namco. Your job is to destroy Galaga forces in different stages as the pilot of a starship. All while voiding different enemies and projectiles.
Frogger
5th June 1981 is when Frogger graced the world. Developed and published by Konami, Frogger is all about getting past different obstacles and reaching the other side. As you guessed it, you'll play as a frog aiming to avoid cars and to jump on lily pads.
Pole Position
Pole Position is an arcade racing game that came out in 1982 and was, again, produced by Namco – licensed by Atari. Those video games you see now that are viewed from behind the car featuring an actually racing circuit? They were inspired by Pole Position. As you'd expect, your job is to win the races you're placed in!

As you'd expect, this arcade game is based on the huge film franchise that took over the world. Released in 1983 by Atari, Star Wars allows the player to pilot a Rebel starship and battle against the forces of the empire. It uses references to both A New Hope and Return Of The Jedi.
Tetris
The legendary game of Tetris came out in the 80s, too. Created by software developer Alexey Pajitnov, the simple game became a phenomenon. You probably already know, but if you don't, then it's a case of manipulating falling shapes so that you can score points and stop everything from piling up. If it all piles up and reaches the top, the game ends.
So there you have the list of our top picks for 80's arcade games. Why not rent one of these retro classics? View our collection of classic arcade games for hire.