Latest Articles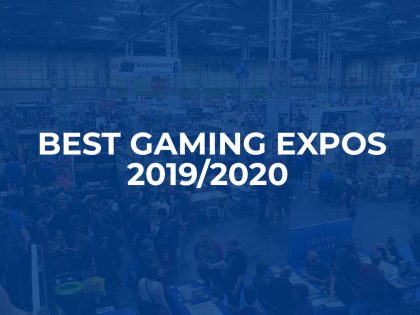 By Emily Tyler on August 14, 2019
Games have existed for a really long time.The first true video games surfaced in the...
Arcade Machine Sales | Arcade Machine Hire | Games Room Specialists
Whether you're looking for a single arcade machine or a complete games room, we are here to help. Do you have a special occasion, party or event coming up soon and you are looking for entertainment? Well, there is nothing better for your guests than hiring classic arcade machines from Arcades Direct! Everyone loves to play games and arcade machines are a fantastic way to bring everyone together and just have fun.
Arcade Machine Hire
Retro games will never get old and there are some classics that will always beat new titles out there. Now you have the opportunity to hire them for your party or event! This includes Space Invaders where players get to take the reins of a laser and shoot down aliens. Sounds simple, right? Wrong! As the levels get harder, the game becomes quicker and beating that high score is not as easy as it seems. This game is addictive, which is exactly why it has been a hit since 1978. If there is one game that everyone knows then it has got to be Pac-Man. This iconic game can now be enjoyed all over again and you can see if you can escape from the coloured ghosts around the maze. Don't be fooled and think that it is easy to grab the high score; this classic arcade game will keep you hooked for hours! Hiring arcade machines at Arcade Direct has never been easier. We make the whole process easy, by letting you choose from a range of amazing games and ones from the Golden age of arcade video games. We will handle all of the delivery process and come to your venue to set up. What's more, after the event, we will collect the arcade machine so you don't have to worry. You can choose from short to long term arcade hire, as well as choose one of our fantastic hire packages.
Hire Driving Video Machines
For petrolheads, there is no better game than driving arcade machines. You can take the wheel and choose your favourite racing car to spin around famous racing tracks from across the world. If you have a need for speed, driving arcade machines are a way to test your skills, whether it is on a motorbike or in a racing car. What's more, some of our driving arcade machines are two-player, which means you can take on your friend and see who is king or queen of the road. Do you have what it takes to win the crown? If you think you do, you can hire a driving video game today!
Hire Shooting Arcade Machines
To test your aim, try your hand at one of our shooting arcade machines that you can hire. With laser-style guns, players can pick up their weapon and try to save the day in a range of fun and challenging scenarios. See if you can keep your cool when zombies are coming at you or you are trying to escape from the dinosaurs in Jurassic Park. You can bring your friend with you on the mission since some of the shooting arcade machines have two guns for two players. See if you can draw your weapons and make it out alive! Do you love to dance? Well, you have got to check out the dance arcade machines we have available for hire. Now you can boogie along to your favourite songs and to famous artists all night long. All you have to do is choose the track you want and put your dancing shoes on! Dance arcade machines are easy to have fun with, with light up footpads that allow you to follow the beat of the music. What's more, our dance arcade machines are two-player, which means you can grab your friend and break it down to the same tune on your own dancefloor.
Hire Fighter Arcade Machines
If you have never played a fighter arcade machine then you have never faced a real challenge! In particular, real retro gamers know Street Fighter inside out, yet it is still a game that tests your coordination skills when it comes to beating the opposition with punches, kicks and special moves. You can choose your character and fight in different places around the world, beating your opponent to take on the next round. There are two joysticks and buttons so that two people can play when you hire this machine for a party or event.
Arcade Machines for Sale
In addition to hire, you now have the opportunity to buy your favourite arcade machines at Arcade Direct. Did you used to play Galaxian when you were younger? Well now you can enjoy this masterpiece again! With one of our Galaxian arcade machines, you can enjoy nostalgia and see if you can beat your old score as you can take control of your rocket ship. Beating the aliens is hard work, so put your skills to the test and see if you can hit and dodge your enemies in this exciting game that just doesn't get old no matter how many times you play. Multiplay Arcade Machines – Arcade Direct is an accredited distributor for the only company in the UK that actually designs and manufactures its own range of full-sized video game cabinets. The "Voyager™" range of machines faithfully reproduces the style of the original retro cabinets, while the unique software enables you to play all your favourite 80s games. Custom Solutions – We can also supply many custom solutions for home, office or corporate use. We have hundreds of basic designs to choose from, however if you want your own designed artwork or company branding, then we can discuss this with you to ensure you get exactly what you want. If you're looking for a totally unique arcade machine, then this is the place to come! Classic Arcade Machines – In addition to the new cabinets, we also supply a wide range of original machines, from Space Invaders, Pac Man and Sega Rallys, to the ever-popular Star Wars Collection. Arcade Machine Hire – Why not hire all your favourite 80's arcade games for your next event or wedding – it's sure to impress and entertain all your guests. Should there be a particular machine you are looking for that does not feature on our site, please contact us, as we may well have one in stock or be able to source one for you. If you have any questions or require further details on any of our products or services, please do not hesitate to contact us on: