You are finally designing your new dream home. You have the living room all planned and know what the kitchen looks like. You have even chosen the furniture for all of your bedrooms. But there is one room left and you are unsure what to use it for. Well, let us help you with this one; we think it should be a games room.
Now, hear us out. You may think that you do not need a games room in your house but there are many reasons why families are now choosing to have one. Why? Well, it is a way for your family to spend time together and enjoy playing games. It also provides entertainments when you have guests round or if your children have invited their friends over. Now you do not have to spend money going to the arcade and only enjoying a few games for a couple of pounds a time; you can have the originals right there in your home to use anytime you want! Plus, let's not forget that arcade machines are a fantastic way to practice hand-eye coordination and your reactions, as well as making you think about strategy.
Choosing a theme & kitting it out
Decide on the style you want. A really popular theme is country and western, like the old taverns where the men would sit on wooden stools and the beer would be in wooden barrels. Passion 4 Events has a lot of furniture that you can hire out, such as their Barrel Tables! If you prefer something a little more classy, you can try the Poseur table or the Champagne Table . If you are looking for some alternatives to boring seating, and want to fit in with a retro arcade theme, then have a look at an unconventional chair like the Pacman Seat. It's highly likely that you will have friends round to relax and socialize, so these bean bag lounge seats are perfect for a games room!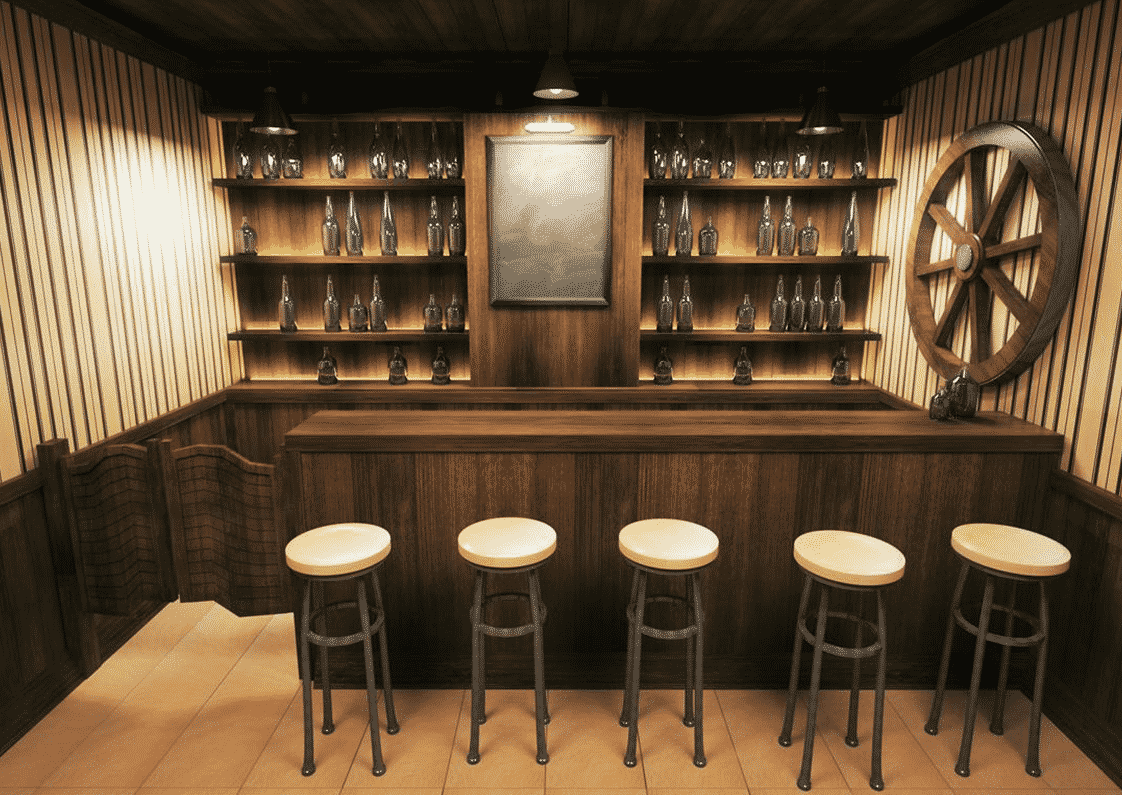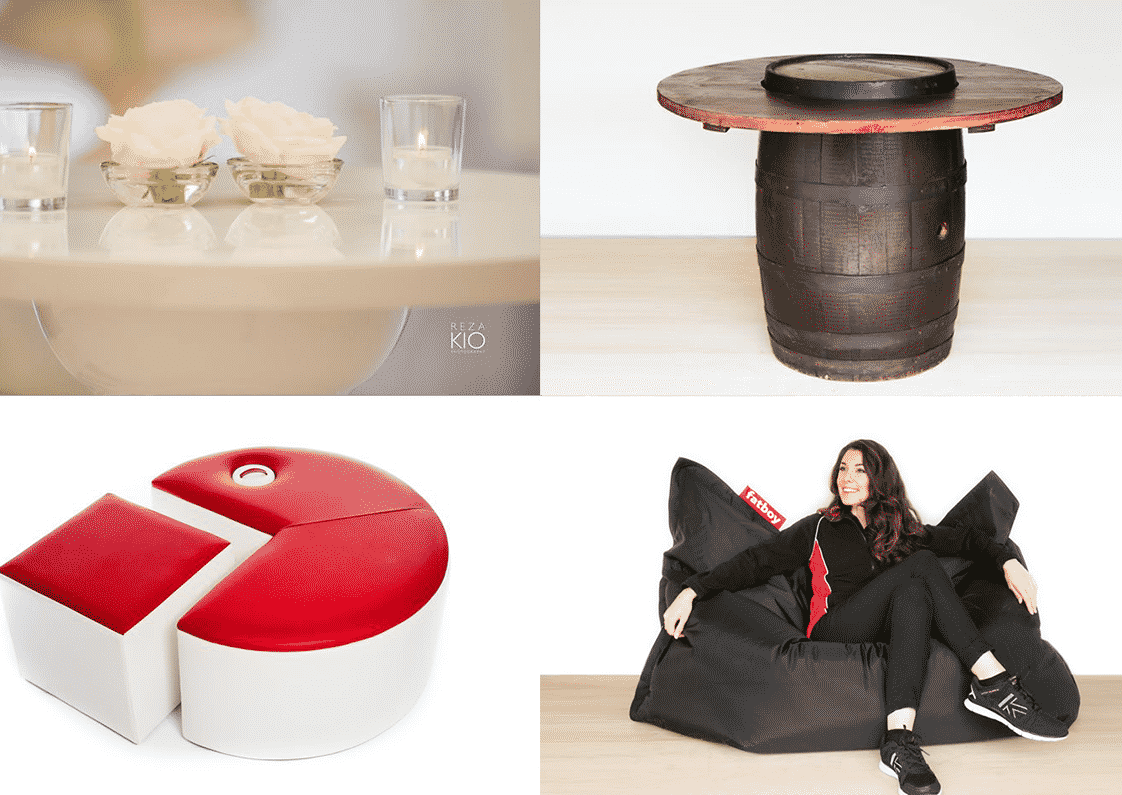 Don't forget the Pool table!
No games room is complete without a pool table. Friends will flock around for a game of pool and a few beers, especially since most of the pubs have nowadays removed them.

Every games room needs an arcade!
So, what arcade machines should you have in your games room? Well, we have a few styles that you can have a look at and there are definitely a few retro games that you will recognise; check them out. Take a look at our games room packages to give a convenient solution to filling your new area. 
Driving Arcade Machines
Do you love fast cars and seeing if you are the next racing champion? With the help of some of our driving arcade machines, you can make this a reality. Driving arcade machines are going to make a fantastic addition to your family games room since they are fun, high-speed and allow more than one person to play. You can race against friends and family on these two-player games and enjoy some friendly competition.
For example, a favourite game is the F355 Challenge Twin Arcade Machine. You can have hours of fun with this one since you can jump in behind the wheel of a Ferrari and take to the race track. You can finally see what it is like to drive this famous car and choose from popular race tracks from across the world. This includes Long Beach and Monza. All ages will love it!
Dance Arcade Machines
If your family are more into dance competitions and enjoying a boogie on a Saturday night, check out the dance arcade machines that we have. Who said you had to go to a disco to have some fun? Now you can turn up the music and see if you can follow the dance routines on one of our dance arcade machines. There are lots of famous songs that everyone will know and two players can dance together at the same time. It is also a fun one for groups to watch and enjoy. Everyone will want to have a go!

Classic Arcade Machines
Of course, everyone loves to play the retro arcade machines. These are some of the best games of all time, such as the original Pac-Man. All ages love to take on the colours ghosts as you try to collect the points around the maze. But it does get harder, so you can have a lot of fun with this one! Another popular retro game is Space Invaders. In fact, this is one of the most popular games ever. Now you can add it to your games room for everyone to enjoy again. You can take control of the laser cannon and see if you can stay alive during the alien invasion. Do you think you have what it takes to beat the high score?
If you love the Star Wars movies then you are definitely going to enjoy the classic Star Wars Trilogy Arcade Machine. This was first released in 1998 but continues to be a hit. You can take control of the joystick and enjoy battles that you will recognise from the films.
Shooting Arcade Machines
Would you like to practice your shooting skills in your own home? Now you can do this safely and against all kinds of enemies with the help of one of our shooting arcade machines. There are some thrilling titles you can choose from, such as The House of the Dead. You can pick up one of the guns and see if you can make it out alive. Plus, this is a two-player game so you can play alongside your friend and have backup on your mission.
Don't worry; there are also some family-friendly shooting games too. This includes the popular Point Blank Arcade Machine. This is a suitable game for all ages that has different levels you can enjoy. Now you can see how good your aim is, as well as your hand-eye coordination.